Tony Caplin RPT,  Lampmaker
I dropped out of the computer industry in 1970 to pursue  my interest in the arts and crafts, having come from a family of artist/craftsmen.
Over the years I have made my living at various times from painting and sculpture, photography,publishing greetings cards, antique restoration, furniture making and for the past thirty years mainly woodturning and lampmaking.
I have had products exhibited in the Automium in Brussels, the World Trade Centre, Dallas, Japanese stores British weeks and supplied most of the British department stores at one time or another.
I no longer produce lamps in volume with automatic lathes etc. at one, time with help, supplying 150 lamps a month to a leading store group. I now work alone carving and turning everything by hand, this makes it easy to adapt designs to my customer's requirements'.
I mainly sell lamps on the internet under the name www.lampmaker.co.uk and on Etsy, supplying carved barley twists, traditional urns, decorated and painted lamps, reclaimed  and new beam lamps. The lamps are handturned from selected woods, polished and finished on the lathe then wired and tested to EEC and UK standards.
I am a founder member of the Association of Woodturners of Great Britain, and on the Register of Professional  Turners, RPT. With the Worshipful Company of Turners and am a past member of the British Lighting Association.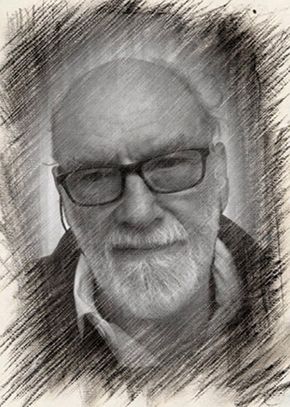 Simple,  to make the best producte I can in quality, design and function and give my customers the best service I can.